Employee Training Management
Vecticum Training Management solution helps in managing the training needs of the company's employees.
How it works?

Functions

Benefits

How to order
Calendar
You can see all planned and completed employee training events for your individual department or the whole organization. Vecticum calendar is integrated with other solutions and in addition will display business trips, holidays, absences and other planned events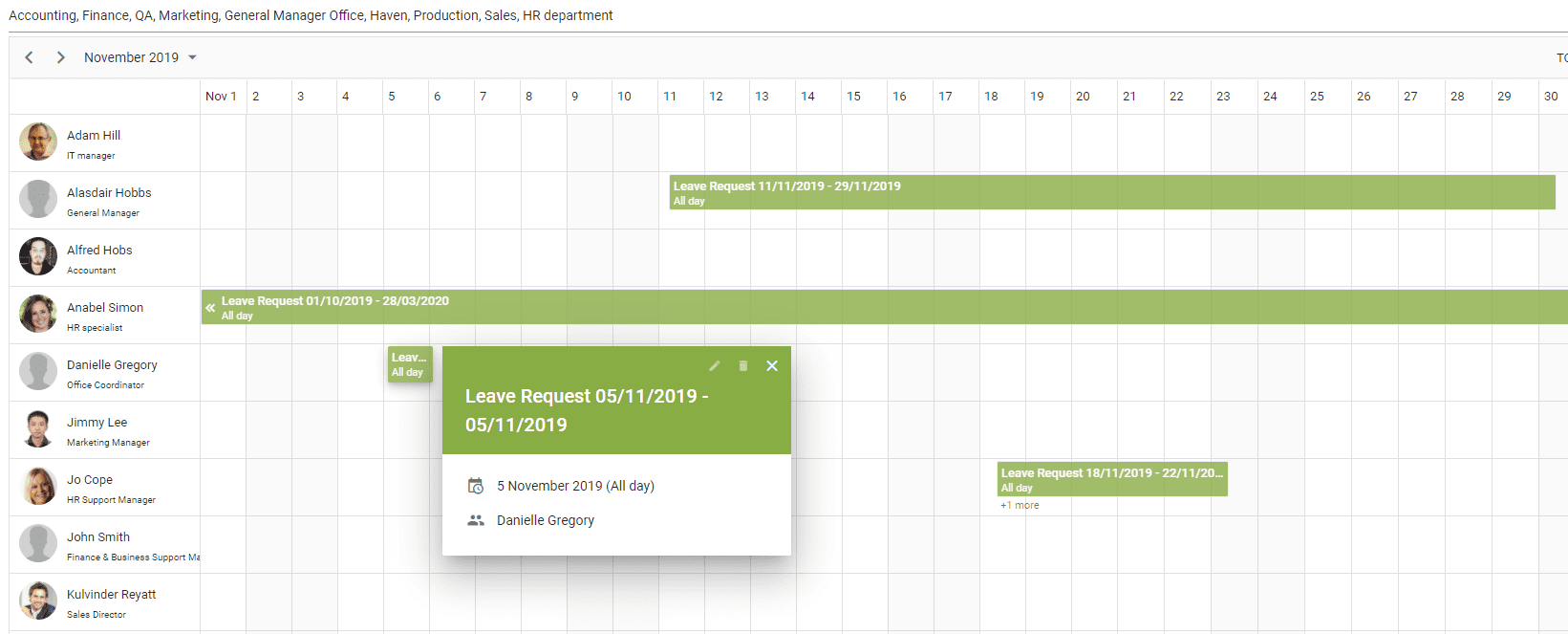 Training programs
You can design different training programs that include the necessary documents and information an employee must be familiar with. Training plans can be customized to fulfil different goals: a training pack for employee introduction to the company or specialized training by role.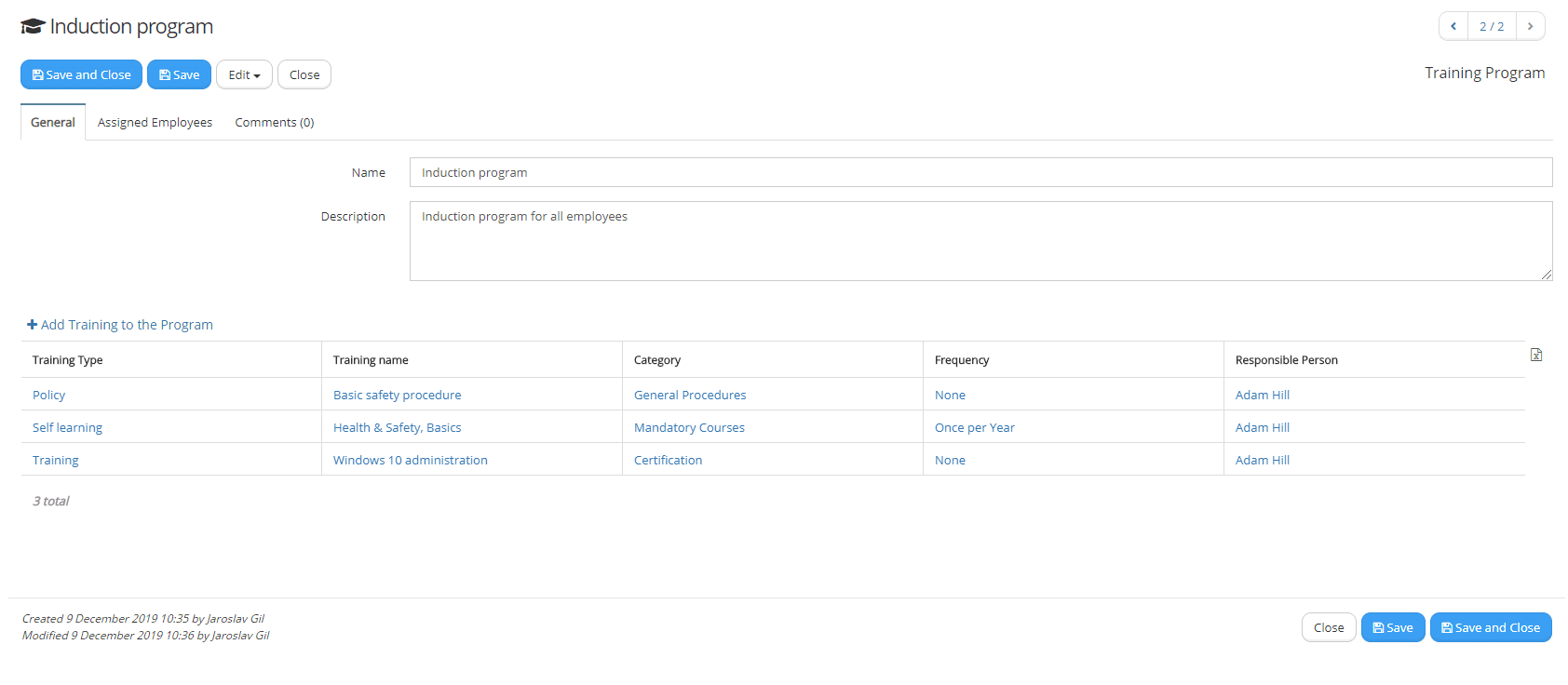 Training events
You can set up optional or mandatory training events for employees that can be assigned to individuals or employee groups. You can assign the maximum participants for different events where interested employees can reserve a slot based on their availability.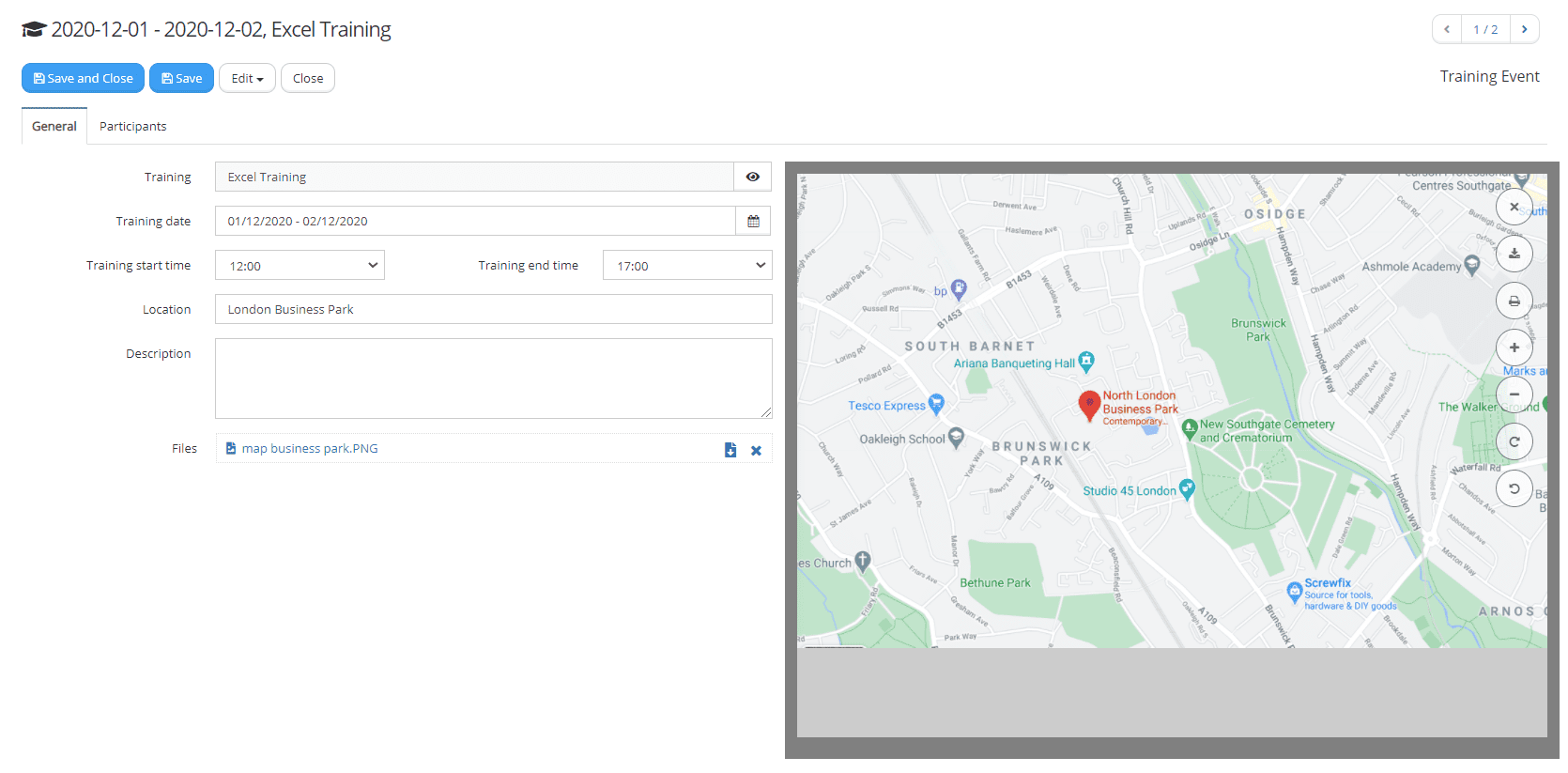 Reporting
Use our reporting tools to create, analyze and export employee training reports. Our reporting tools will allow you to see whether the training was completed on time or not.

Data safety and data protection
Data security is our priority! The Vecticum security module automatically manages access rights for employees, managers and professionals. All data is encrypted on an end-to-end basis, stored in the EU on the Google Cloud platform. Vecticum strictly adheres to the privacy policy in accordance with European Union Regulation (EU) 2016/679 (General Data Protection Regulation).
Solution management functions:
Database of training and normative documents (procedures);

The ability to apply for training from your PC or phone;

The ability for the employee to see all the training assigned to them in their account;

Training and familiarization programs (eg. for new employees);

Creation of training schedule, assignment of employees to the training schedule;

Possibility to assign several possible dates to the trainings.

In this case, the employee has the opportunity to choose the desired training date from several options provided;

Appointment of training programs for employees;

Training and familiarization tasks for employees;

Sending for re-familiarization when procedures are updated;

Possibility to indicate how often the employee must repeat the training, reminders about repeated training;

Reports on staff trainings and procedures, status monitoring;

Display of planned trainings in the company's

general calendar.
Main advantages of this solution:
Informative employee training calendar;
Automated emplyee training programs;
Quick training approval;
Accessibility: anywhere, anytime.
Ordering
To order this solution, fill out the contact form below: enter the information provided in the form and mark the areas of interest. Our representative will contact you to help resolve any issues with the installation and use of the product demo.
If you are interested to learn more, let us know!