Human Resource Management
Vecticum HR is a modern take on employee information and data management for an efficient business.
Functions

Benefits

How to order
All information about the employee in one place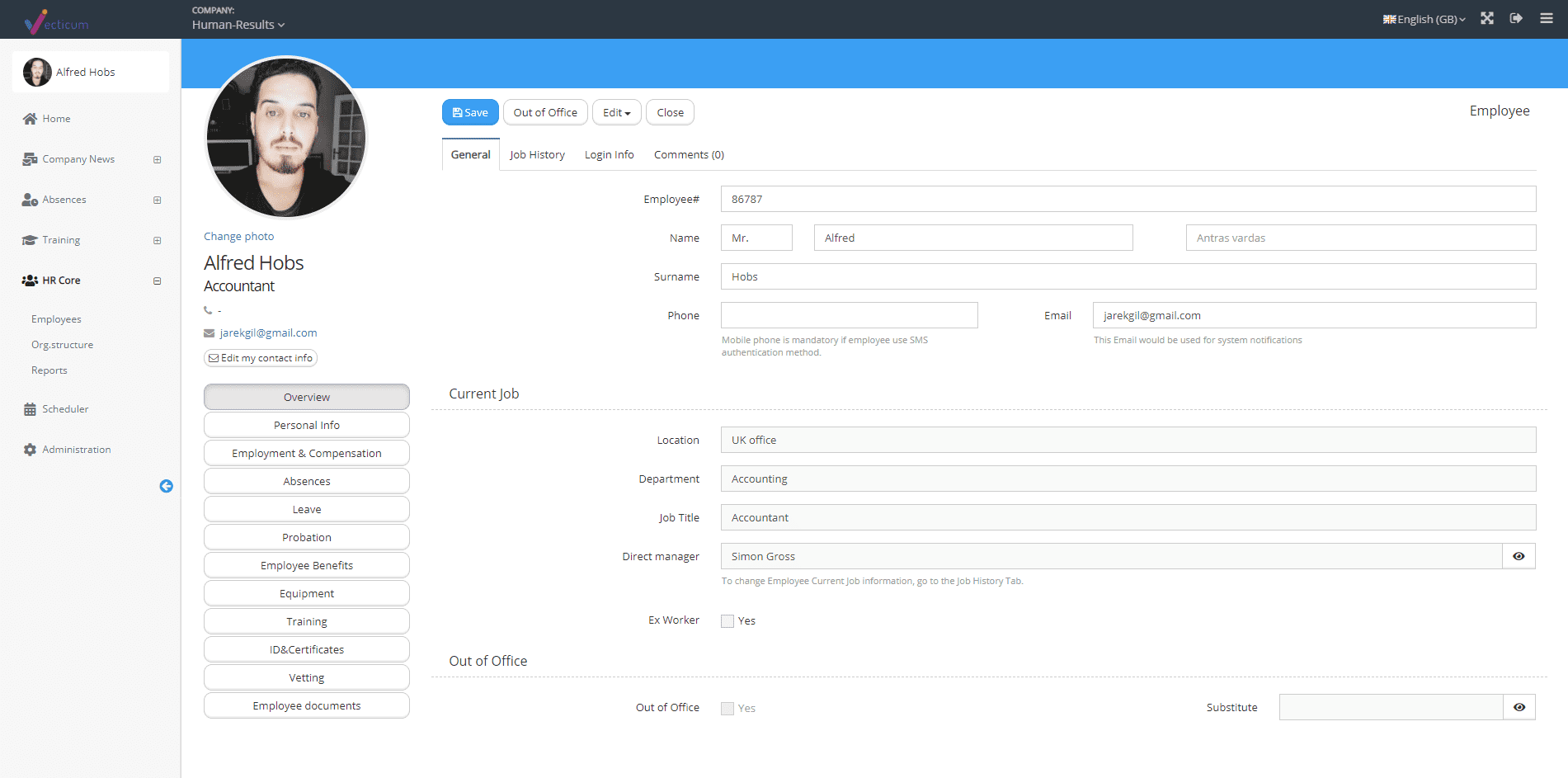 The Vecticum HR solution stores all information about the employee and his employment history, not limited to the employee's employment contracts. Personal information, employment history, probationary period, feedback, training, motivational measures, job issuance of measures, certificates and work permits with expiration reminders and more...
Organizational structure management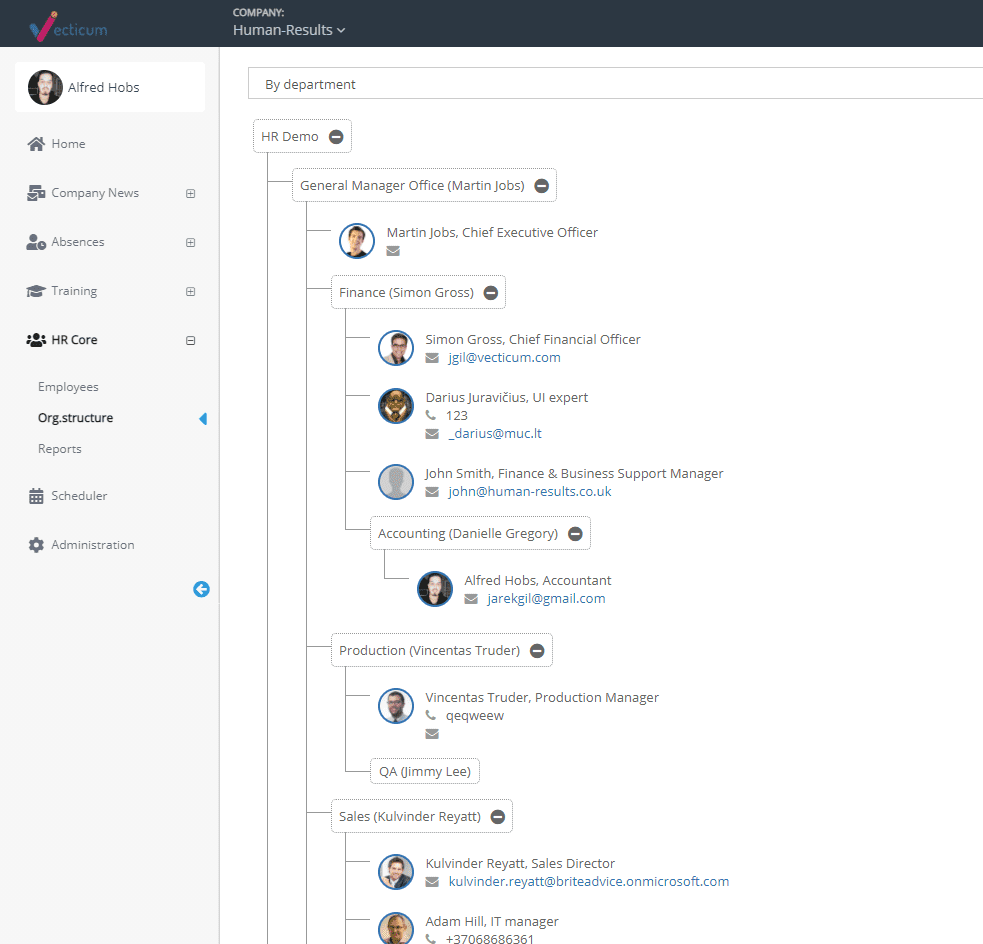 Vecticum HR collects information about employees and graphically depicts the organizational structure. Supported several organizational structures simultaneously. Vecticum HR will take care of access rights depending on the organizational structure. By assigning managers to departments or assigning direct managers to employees, the system will provide all the necessary rights and streamline automated management processes.
Employee self-service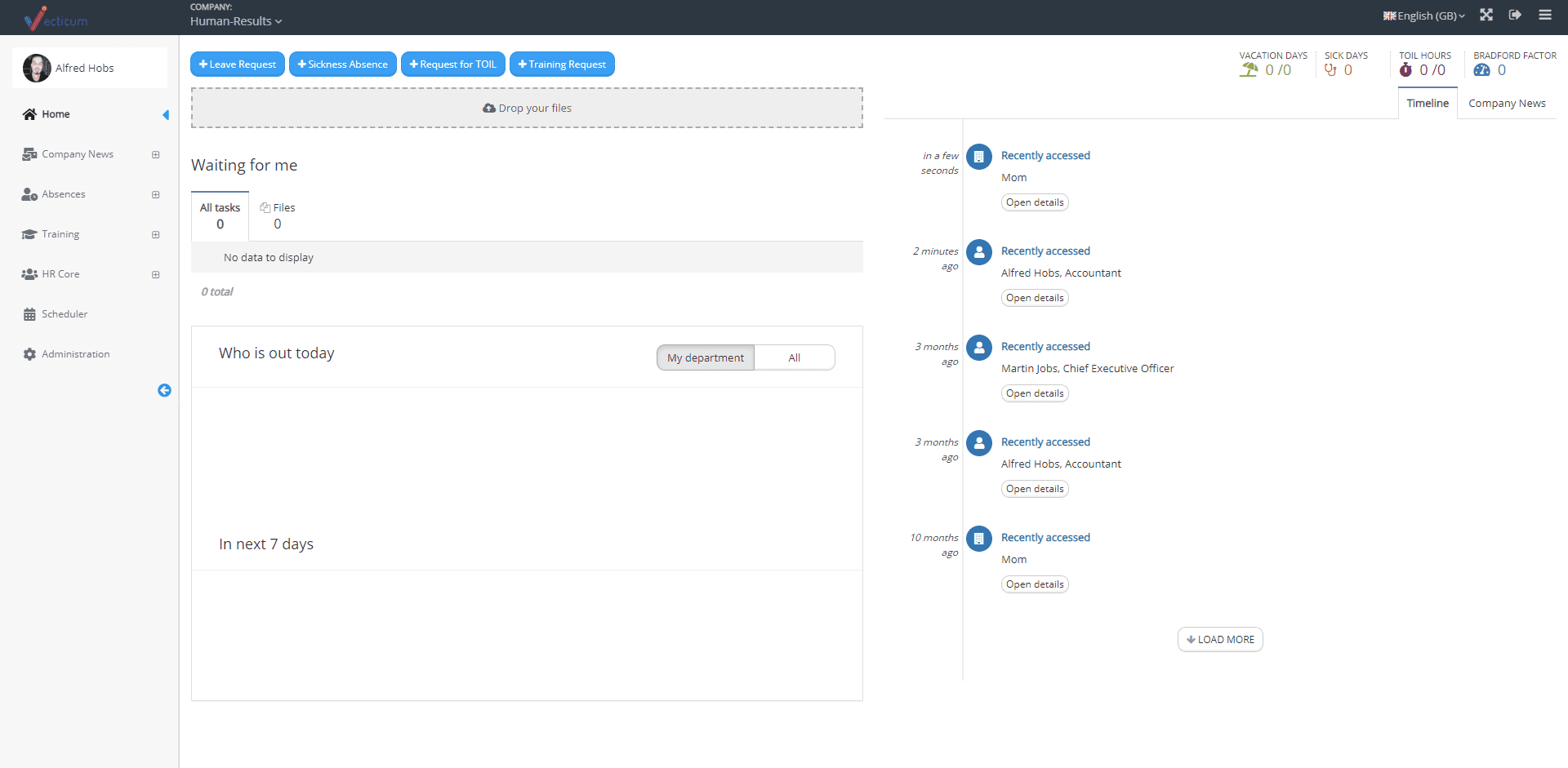 Employees will no longer need to directly contact the HR department for personal data or similar requests. Everything is available on the Vecticum HR self-service portal.
Employees can sign up with an Office365 account or mobile phone receiving a one-time login password via SMS message.
When logged in to Vecticum, employees see all of their data, peer contacts, organizational structure,
vacation, business trip and training calendar. *
* Calendar functionality works in conjunction with additional solutions - holiday management, business trip management, HR training Pro.
Manager's self-service portal
Vecticum HR according to organizational structure data will set up a management team and grant appropriate access to employee data and process automation. This section will track your, and your employee tasks and make sure you don't forget to follow them up.
During your absence, Vecticum HR will forward all tasks to the employee covering for you.
Data and reports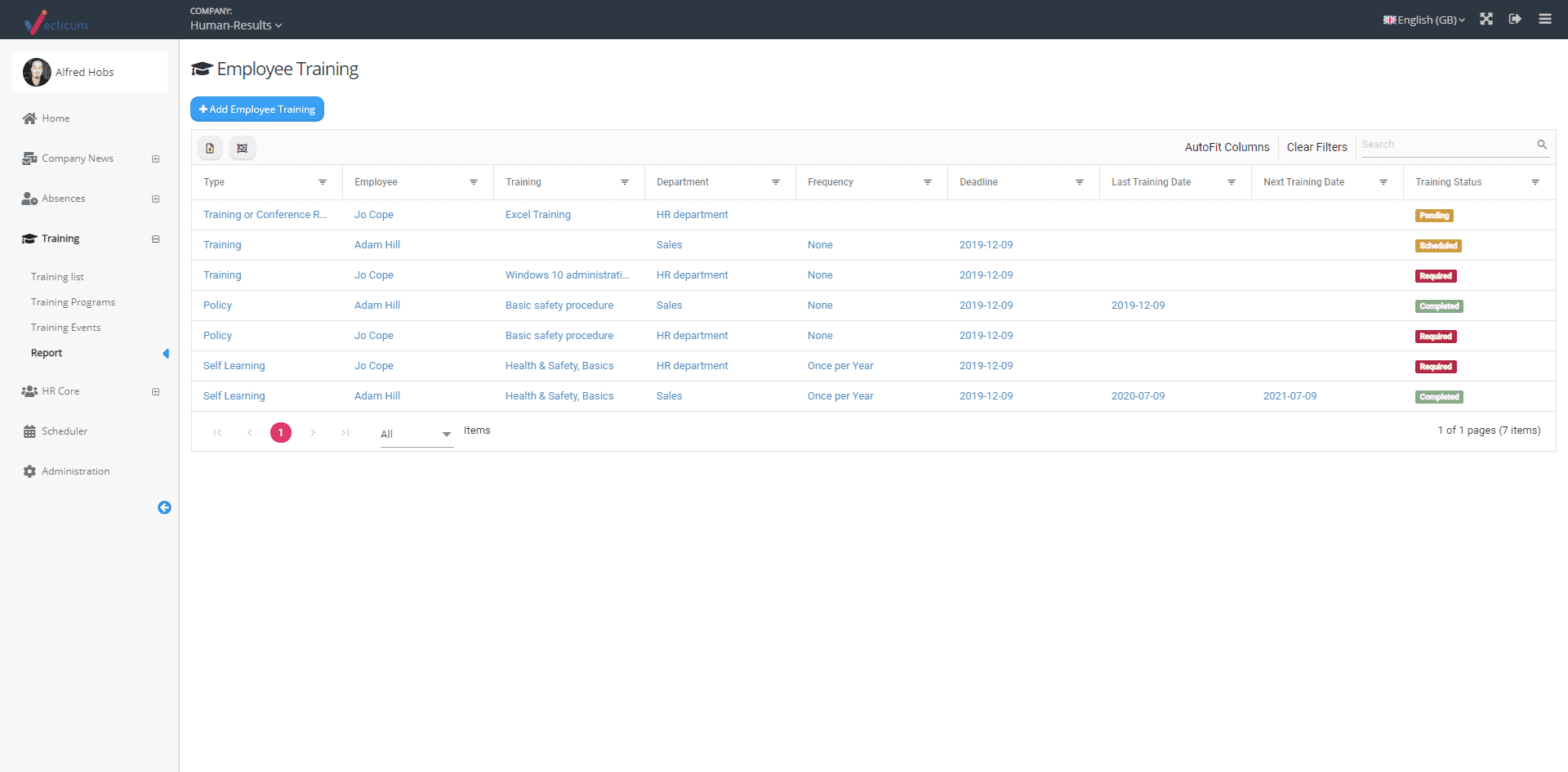 The Vecticum platform is exceptionally fast. Its excel style filtering and data grouping makes it easy to reach everyone's data.
The Vecticum security module takes care of that confidential information would not be seen by other employees and full data encryption ensures their full growth.
Main advantages of this solution:
Detailed information about employees;
Effective organizational structure
Personalized staff self-service;
Simple management and analysis;
Accessibility: anywhere, anytime.
Ordering
To order this solution, fill out the contact form below: enter the information provided in the form and mark the areas of interest. Our representative will contact you to help resolve any issues with the installation and use of the product demo.
If you are interested to learn more, let us know!